Payment by Transfer Screen
You may pay for any course using your PayPal account or your credit card in a completely safe way. Optionally, Agresta offers you the possibility of paying the courses by bank transfer. If you are interested in paying by the latter, please follow these steps – it will not take you more than 5 minutes.
1. Create your account at FormaAgresta
Register here for free.
2. Payment by Bank Transfer
Make a bank transfer for the cost of the course to the following bank account: ES88 1491 0001 21 1008206821. Use the name of the course as the concept. You will find the corresponding prices on the next page: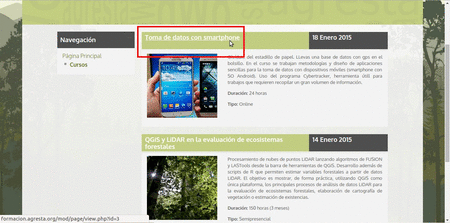 3. Payment receipt delivery
Once you have registered on the website and have made the transfer, you must send the payment receipt to us. In order to do this, log onto the website: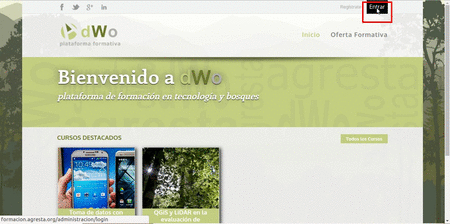 Go to the File Upload menu in your account.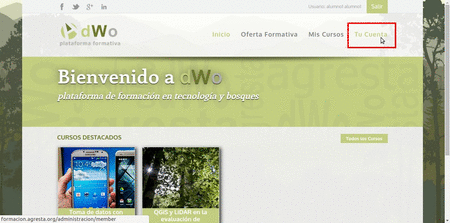 Upload the payment receipt to the platform.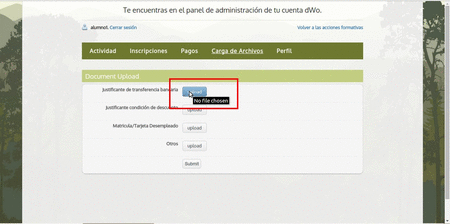 Last modified: Wednesday, 26 August 2015, 12:11 PM